News — bohemian jewelry
Posted by MaryAnn Kay on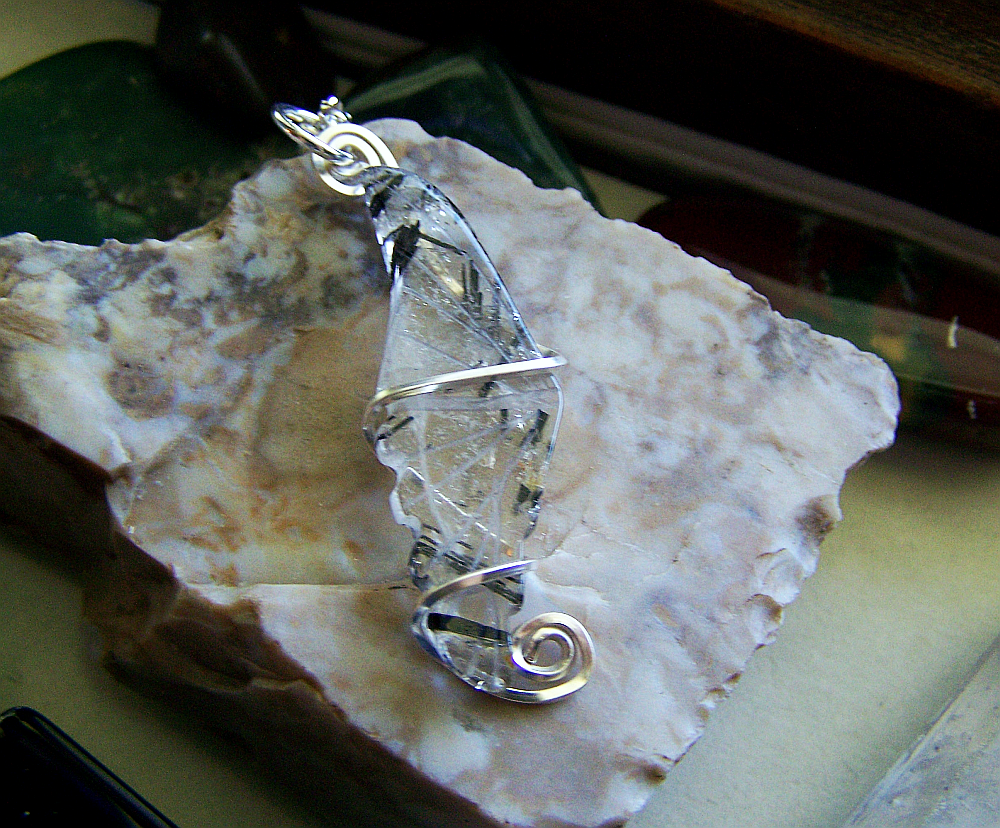 A hand carved natural black tourmaline quartz butterfly wing crystal wrapped with silver wire. This comes with a 24 inch silver chain. The quartz has black needles of tourmaline, reddish gold inclusions, and rainbow prisms. Find it here: https://www.etsy.com/listing/455466800 Or contact me for your own custom made design: mymysticgems@gmail.comTourmaline quartz, which is also known as tourmalinated quartz or tourmalated quartz, is a type of clear quartz with naturally occurring needle-like inclusions of black tourmaline.Rutile can help with understanding problem solving by stimulating the creative thought process. It is said that it gives a sense of tranquility and order that aids...
Posted by MaryAnn Kay on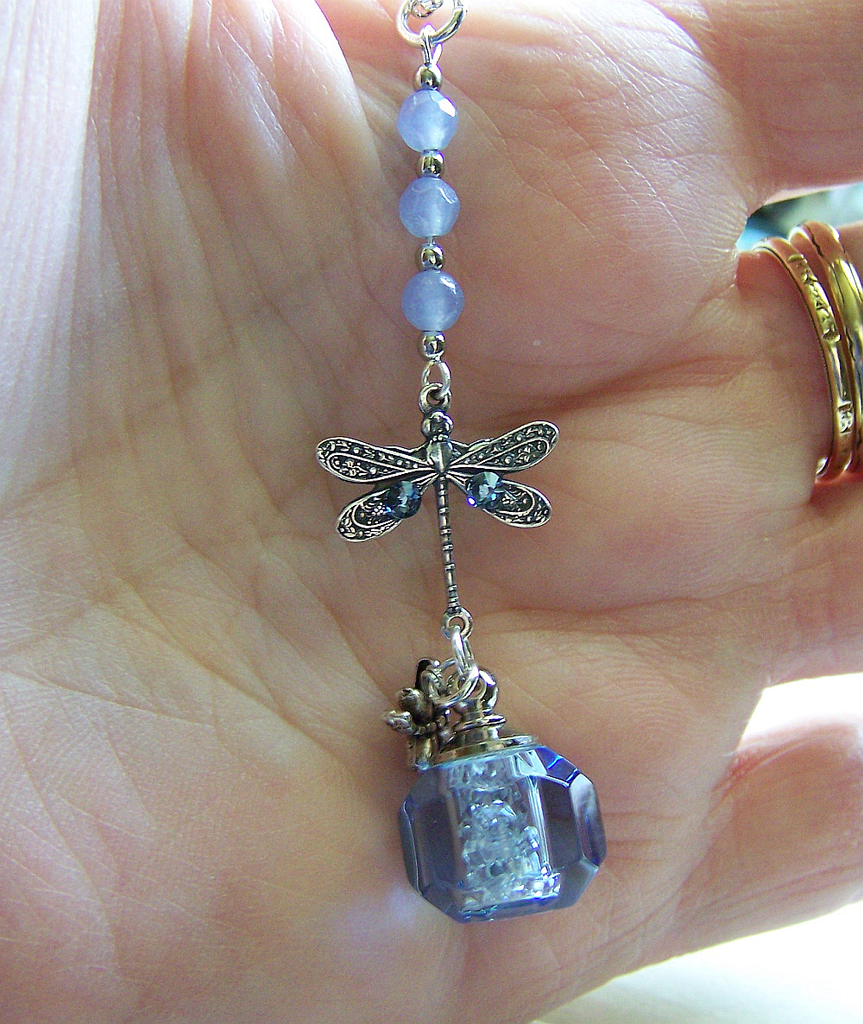 Available in my Etsy store: https://www.etsy.com/listing/464124287 I have taken a faceted blue glass crystal bottle and placed tiny Herkimer diamond crystals inside. I then added a silver dragonfly connector with blue Swarovski crystals, faceted sky blue chalcedony beads, a silver dragonfly charm, and silver spacer beads. This comes on a 24 inch silver chain. The Herkimer diamonds can be removed and you may add your own keepsake items. Herkimer diamond is the name used for double-terminated quartz crystal gemstones found in Herkimer County, NY. Many of these crystals are extremely clear. Like other record keeper gemstones, Herkimer diamonds are thought...